The step-by-step-step guide to obtaining an exemplified marriage license with authentication ready for apostille.
Looking to save a few dollars? You can obtain your own marriage license copy with the required authentication ready for apostille. Here are the step-by-step instructions from apostille expeditor, Harry Otto:
First, make an appointment with the New York City Marriage Bureau, located at 140 Worth Street, here:
https://clerkscheduler.cityofnewyork.us/s/RecordRoom
Second, if you're driving, download the ParkWhiz App: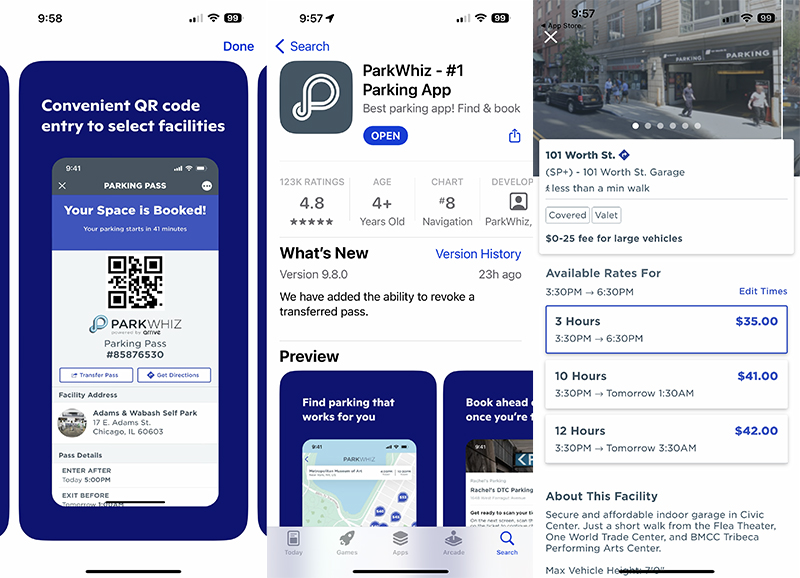 and book discounted parking here:
101 Worth Street "Foley Street Garage" for the discounted rate of $35 for 3 hours vs $55. This will generate a QR code that gets you in-and-out quick.
Third, don't forget your ID because you'll need to show it to gain entry and get rid of your belt and metal objects before the metal detectors. Make sure you walk in with this form filled out: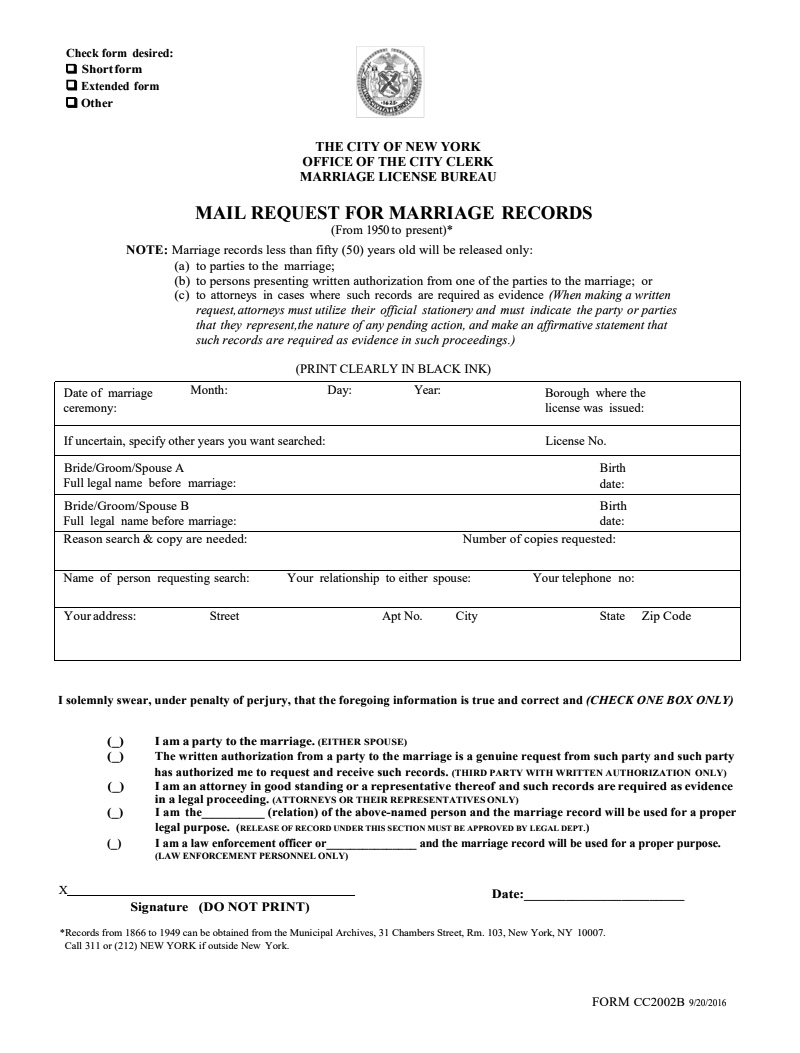 Fourth, after you obtain your long-form marriage docs with exemplification, head back out the doors and make a left to the City Clerk at 60 Centre Street. Don't go through the front entrance. Walk along the left side of the building to the back.

This what the back entrance looks like: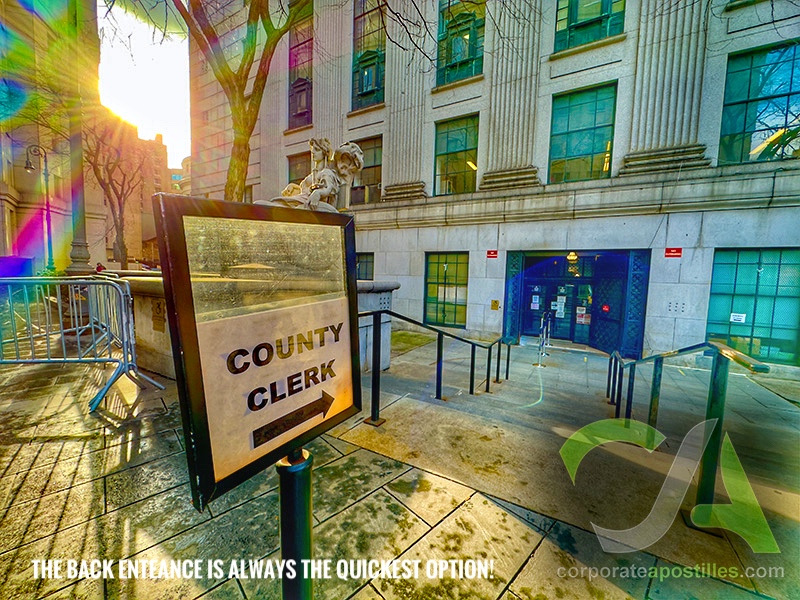 They don't take credit cards or checks. It's $3 for the authentication "tag" and DO NOT go on Wednesday (no authentication). And don't go between 12:30 and 2PM (lunch).
And this is what the line looks like at 2PM: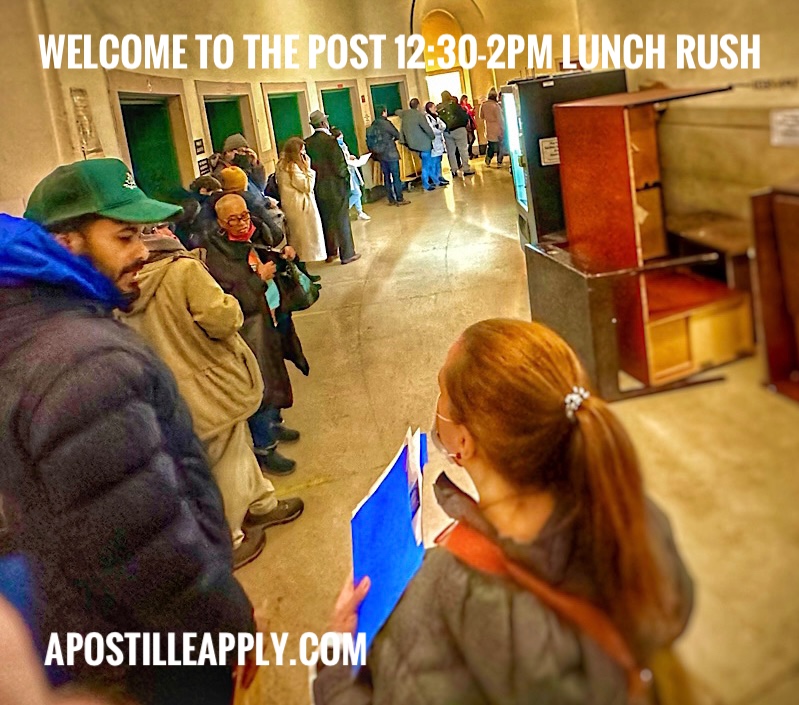 Fifth, if you have a few extra minutes make a right when you leave because you're 2 blocks from Chinatown and a 4 minute walk from Canal Street ($45 Lois Vuitton).
That's it.
Want to just let us handle everything? The application process starts here: apostilleapply.com and you can call/text/WhatsApp anytime at (914)441-2444.