These instructions apply to Westchester County.

Looking to apostille (authenticate) your passport for a potential employer or university? This could be a confusing process unless you know this simple step.
First, make a good quality color photocopy of your passport, including your photo and signature page. In some instances, the requester may want to see all the pages so they can track where you've been. In this case, your apostille might contain 20+ pages.
Head over to the Westchester County Clerk at 111 Martin Luther King Blvd. in White Plains. Grab the "Blank Affidavit" from the wall or just ask the clerk, "I need an affidavit to authenticate a document."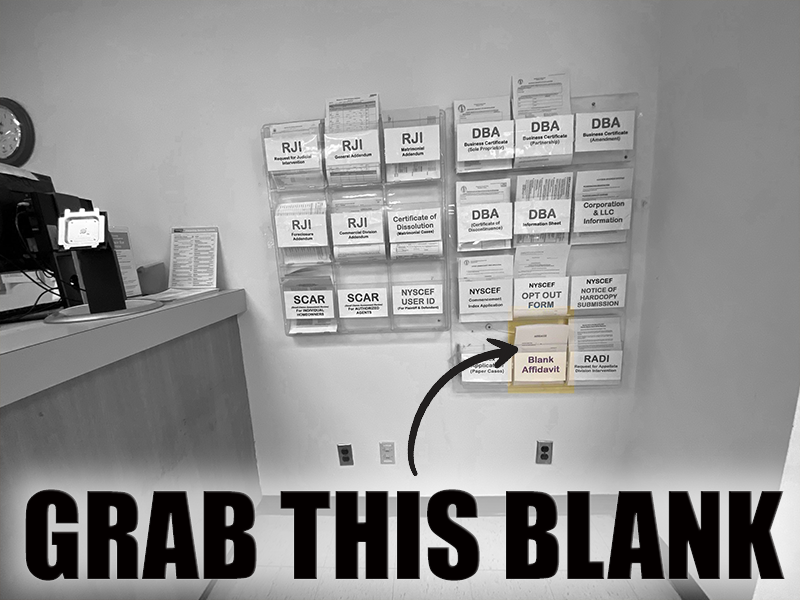 You'll enter the passport number on the affidavit and sign the paper in front of the clerk, essentially guaranteeing to the recipient that this is an exact copy of your passport. One of the clerks will notarize your affidavit for free.
Once that's done, they'll hand you the New York State Department of State Apostille Request form. You'll fill that out and enclose a check or money order for $10 and a self-addressed stamped envelope.
That's it! Once you mail it to Albany, you can likely expect it back in about 3 weeks.
Need it faster or don't want to deal with any of this? Upload a color copy of your passport, and we'll take care of everything for $149 from start to finish. Want it done in just a day or two? We can do that too!
Call, text, or WhatsApp 7 days a week to (914)441-2444 or begin your apostille application here: apostilleapply.com.